Recently India witnessed the festive season sale hosted by the country's two major e-commerce giants – Amazon and Flipkart. The revenues earned by the e-retailers were an estimated $3 Billion (Rs19,000 Crore) with the majority of sales generated from the tier-II and tier-III part of the country. Such is the potential as well as the power of e-commerce. With over 475 million internet users as of 2018, the scope of e-commerce and the internet is on the rise. According to the IBEF report, India has the highest annual growth rate of 51% in the e-commerce industry.
The Rise of Online Buying
In the last few years, the Indian consumer is gradually shifting towards online shopping due to attractive discounts offered by e-retailers, a wide variety of products available as well as the lucrative 'cash on delivery' option which lure consumers to ditch the brick and mortar stores. E-commerce opened a new gateway for micro and small-scale businesses who now sought to create their own online presence by developing their own website. These businesses earlier would cater to the local requirements however with a specialized website of their own, they could now reach out to consumers across several regions irrespective of the geographical boundaries and expand their business. (Read How A Website Can Transform Your Business and Help It Reach the Top) For an entrepreneur, it saves the cost of having a physical store and overheads such as rent, wages, etc.
An e-commerce website for such business provides its customers with a sense of ease and convenience with features such as anywhere and anytime shopping along with flexible payment options which in turn saves time. Having an e-commerce website can help you in selling directly to the end consumer without any interference of middlemen and earn commissions on sales. If the website is creative and user friendly in nature, it instills a sense of trust in the minds of the consumer and he/she is likely to re-visit your website. (Want to know How to start a successful e-commerce website? Read here) Digital marketing tools such as search engine optimization (SEO) can be extensively used to gain consumers' long-term attention towards the website.
Social Media as Alternative?
A fragmented portion of Indian businesses such as local vendors, beauticians, home operated businessmen struggles with developing their e-commerce websites. With a rise in social networking websites, such entities can be often seen using these media as a source of selling and marketing their respective products and services. Social media apps used by these traders include Facebook, Instagram, and WhatsApp. A widely used medium among this the WhatsApp. Businesses are extensively using WhatsApp to reach out to their customers and deliver personalized content, and attend sales support queries of the customers.
With the increasing frequency of messages, more often than not, the constant beeping of messages can cause irritation to the consumer and he/she may ignore the sales and marketing messages sent by your company. Constant follow-ups are required on the part of the seller to secure an order. WhatsApp also has certain image size restrictions and the number of images that can be sent at a time (10 Images). For a seller, the process of maintaining the customer database on WhatsApp can be tedious and clumsy due to its app design and user interface.
Selling on other social media platforms such as Facebook and Instagram may look easy from the outside, but is certainly more difficult due to the lack of reach. New businesses are unable to get any organic reach thereby severely limiting the number of people they can reach on social media. The existence of several fake sellers on these social media platforms reduces the buyer's trust. Social media is also saturated and the users are not on the platform to make a purchase.
More Problems of Selling on Social Media
The continuous ads that one sees on social media such as "Buy Now" or "Doors Closing 90% off" are in a way intrusion of the audience's space. People log into the social media platforms to browse through their feed and connect with friends, and not make a purchase. Sellers can instead focus on creating their own eCommerce website. This enables the sellers to create their own community, build an email list, and market directly to their audience. This makes the business more reliable than selling on social media platforms which is unpredictable and depends on a third-party platform.
Even when the selling concludes, there is not much control a seller has when using social media. A communication channel that one can use is limited to the platform being used. Add to that the terms and conditions that vary from one platform to another, and you have minimal control. Last but definitely not least, social media are themselves business. Their goal is not to help you make money but to make money themselves.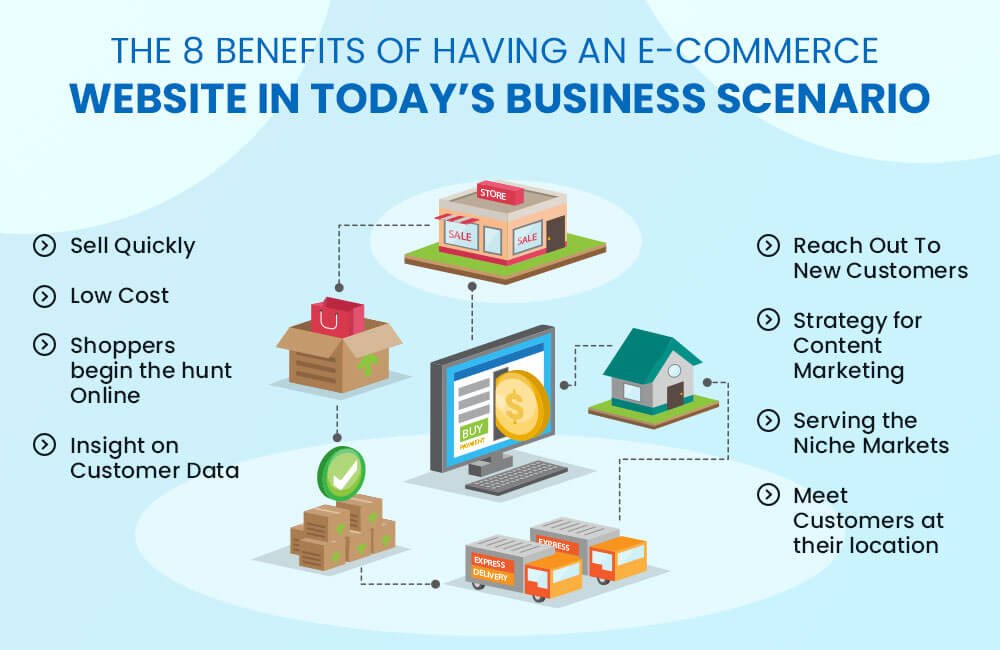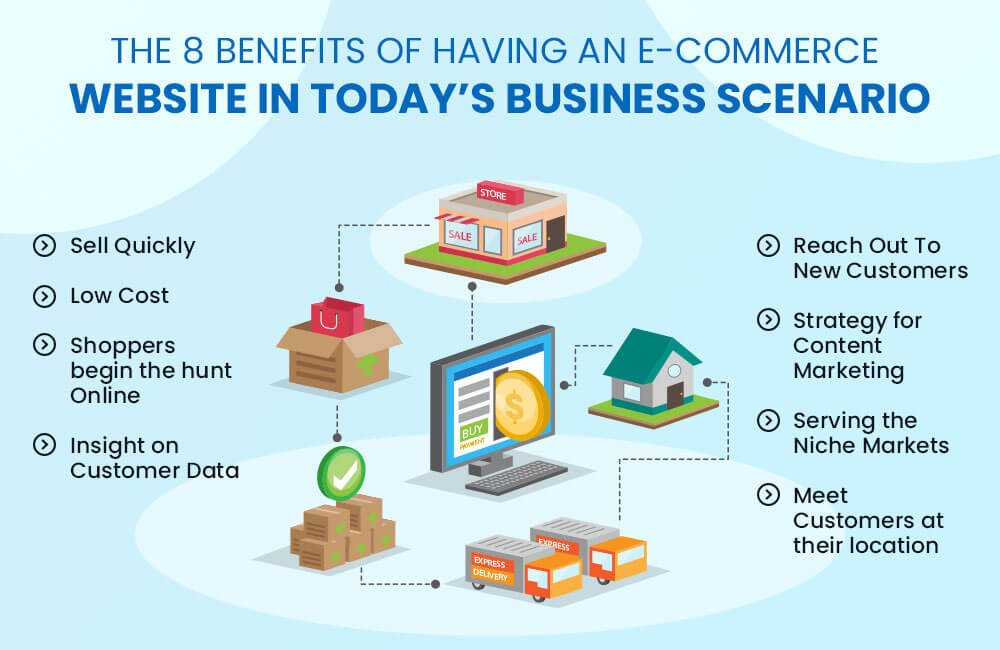 Conclusion
For starters, web development is not as complicated as it sounds. Let us explain it briefly so that you have a clear idea of an eCommerce website development.
It refers to the non-design part of website creation. It can be classified into two types – Client-side and server-side. Client-side development means what the user sees once the webpage is loaded. Back end development is the tool that powers the applications used on the website. Adapting web development services for your e-commerce website can make it more efficient and increase the frequency of impressions and visits made to the website. Web development is a flexible service that adapts to the growing needs of the business and lends complete support to your business venture.
With an eCommerce website, you can eliminate the downsides of selling on social media platforms. You get complete control over your selling strategy, can utilize your data, and will not have to split profits as is the case with a few online platforms. Building an eCommerce website is a one-time investment that will yield profits forever.