Entrepreneurs and businesses put a lot of emphasis on networking as well as advertising. It could be done by attending events, using billboards, directly calling your prospective clients, branding, and all other hundred thousand methods available in the marketing playbook. However, with the growing prominence of digital space, ensuring that your company has a digital identity is very crucial. With most companies creating their digital identity, it is hardly surprising that website development business has exploded in the past few years.
The way businesses market themselves has also evolved over the years. Business cards were at one point in time the first contact your business entity would have with potential customers. It gave authenticity and credibility to your business while facilitating further marketing. However, websites have essentially replaced the business cards and if you are not yet thinking about hiring a web designing company, let me share some details that might help you make the decision.
Dynamic content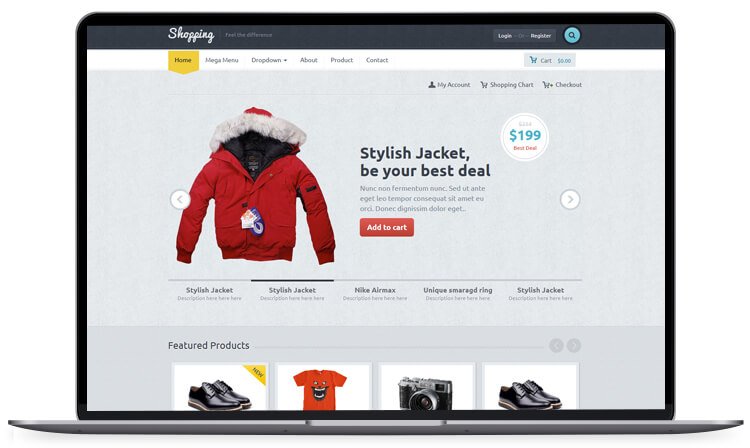 Most crucial benefit offered by your website over business cards or any printed material is the dynamic nature of the content. The content on your website is dynamic which allows you to modify it within no time and at no extra cost. Let's say you have added a new service or product, you can add it on your website within minutes and share it with prospective customers. We at Innovfide ensure that our clients are in full control of making such changes, so that they don't have to rely on website developers to make minor changes. If you change your office address or phone number or get an additional phone number, you could add it to your website even before you finish reading this blog.
No Limits
Your business card is limited by size and the amount of information it can cover is restricted, but not your website. Our experienced web designers in Mumbai ensure that your website covers all the relevant information about your business. You can run promotions, contest, share video content, and improve your customer engagement. A website can help you track the number of visitors, analyse the trend, and modify your strategy to increase sales. Definitely not something that a business card can help you do! Still don't think website development is essential?
More Audience & Less Cost
The reach of your visiting card is limited to the number of people you meet. However, your website has the potential to reach people you have never ever met. Visitors who are redirected to your website from search engines could end up becoming your customer. The cost of reaching people using the website is also comparatively lesser than other forms of marketing. It is worth remembering that your website is also more accessible to anyone which is not the case with visiting cards.
Ever since the advent of smartphones and the availability of cheaper internet, digital presence has become an absolute must for all businesses irrespective of their industry. It is crucial for your business that you start thinking about website development and digital marketing to grow your business as well as the brand. A well-designed website with bug-free secure codes can leave an ever-lasting impression on your potential customers.
Creating a website is crucial for your business that will ensure sustained growth and longevity of your business. Get in touch with us now to get a free audit and quote for your new website.