Website is not about getting hits but converting those visitors into real customers who purchase your product or service. Your website could be getting a decent amount of hits with no or minimal conversion. Your customers will stay on your website for a few seconds before determining whether the website will provide whatever they seek or they will have move to the next search result.
With a single search generating millions of results and our reducing attention spans, it is increasingly becoming difficult to improve engagement and reduce the bounce rate. Website development is a complicated process which most businesses fail to understand. Companies opt for the cheapest provider and end up with a website that has some serious mistakes driving away customers.
Check your website now, and if it shows any of the following flaws, it is time to redo your website.
Website Navigation
Customers are delighted when they find the information they are seeking with few clicks. Website navigation plays an important role in ensuring that your customers receive information in a simple and easy way. A poorly designed website with too many navigation options will confuse your viewers and hinder the process of sharing relevant information.
Too much information and confusing navigation will prevent you from delivering the most crucial information. If your users can't easily find whatever they are searching, they will search it from somewhere else. Your website needs to have a clear communication and navigation pathway. It should focus more on the information that you wish to show to your customer and then ensure that the navigation leads your customer to that information.
Unresponsive Design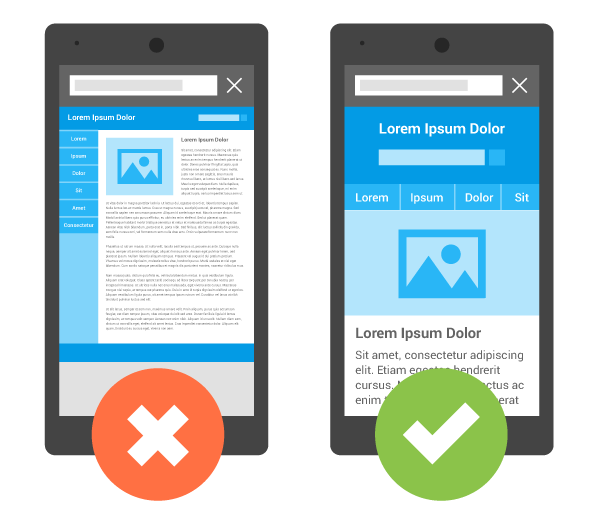 Mobile is the future as we continue spending more time on mobile devices. It is expected that by 2022, 442 million Indian users would be using mobile to access information. So, it is more than likely that your potential customers will be accessing your website on mobile. A website that is unresponsive on mobile will leave a bad impression on the minds of your customers.
With an unresponsive website, your customer will also see some oddly shaped icons with fonts that are too large or small to comprehend. Does your customer have the attention span to remember your company name and search for your company website on a desktop? A responsive website which works equally well across all platforms is an absolute must for your brand.
Outdated Design
Companies make the mistake of hiring the cheapest website development company and then end up getting a website design that was first seen during the times of Fred Flintstone. Your customers see your website to be the extension of your company which represents your brand. So, if you are a company selling latest mobile or offering marketing services, but you have an outdated website design, your customer will find it hard to trust whatever you say about your service or product. It is essential to make your website using the latest design and features which is customised as per your requirement. So, maybe opting for the cheapest website providers who install the same theme on hundreds of client website is not the best way forward.
Lack of Quality Content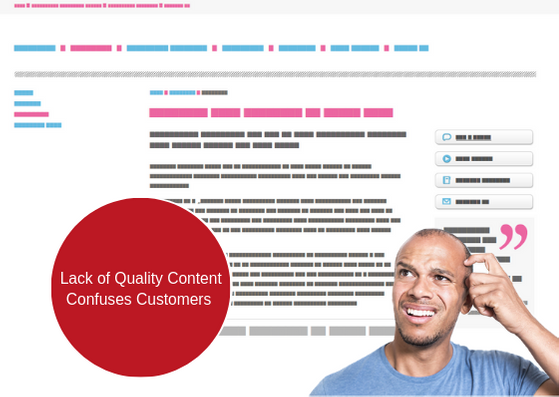 Just like your website design, the content on your website is also an extension of your brand. So, a content written in a confusing tone with a lot of grammatical error will not be appreciated by your potential customers. So, it is essential for you to provide quality blogs, product demos, client testimonials, content offers, etc. which is valuable for your prospective customers. Lack of social media channels on the website is also a disadvantage. Having links to your social media account on the website is an absolute must.
Poor Website Code
While your customer may not be able to see the poor website code, it will have a long-term impact on your business. Loosely coded website is susceptible to attacks which will hamper your reputation. It is possible that hackers might steal the data of your customers and leak it online or sell it to someone else. If that ever happens, you can bid goodbye to your customers because they are never coming back to a website that could not secure their data. It is crucial for you to treat your customers' data with the utmost care. This high-level of security is only possible with a well-code website created by experienced developers.
At Innovfide, we have a team of experienced developers who can create a well-coded and well-designed website that will help you increase your conversion rate and ensure your customers get all the information they need. Get in touch with us to get a free website audit using code 'Blog 2' and also get a 20% discount on any of our services.